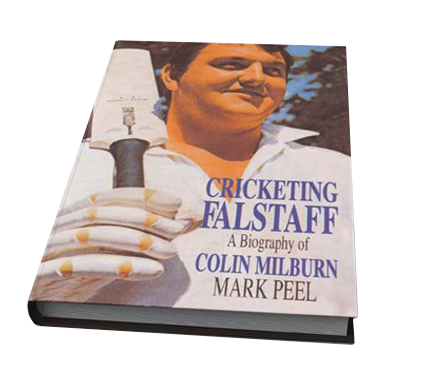 Colin Milburn was a cricketing prodigy who first came to prominence in 1959 when he scored a century against the touring Indians for his native Durham.
Joining Northamptonshire in 1962, the eighteen stone Milburn thrilled spectators with his spectacular hitting and in 1966 he made his debut for England against the West Indies. In a summer when little went right for the home side, Milburn scored a century at Lord's and looked the part, but his sloppy fielding was his undoing and he was dropped for the final Test.
Over the course of the next two years he was in and out of the side, his buccaneering instincts tempered by his inconsistency and lack of physical fitness.
Following a productive winter for Western Australia in the Sheffield Shield in 1968-9, Milburn was recalled to the ranks on the ill-fated tour of Pakistan and promptly made a century, suggesting a new maturity, only to suffer a horrific car accident on his return to Northamptonshire which left him blind in one eye.
Although he accepted his lot with cheerful resignation and made a brave return to the game several years later, he was inevitably not the player of old and thereafter his life underwent a sad decline as he drifted from job to job. Increasingly addicted to alcohol, he died of a massive heart attack in 1990, a pale shadow of the happy warrior of old.