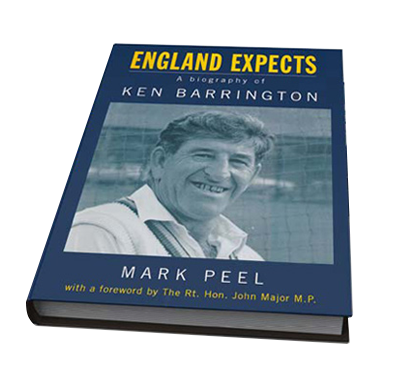 Raised in humble circumstances in Reading, Ken Barrington's cricketing prowess won him a contract with Surrey, aged seventeen. Establishing himself as a free-scoring batsman, he was selected for England against South Africa in 1955, but his failure and subsequent demotion from the great Surrey side of the fifties caused him such distress that he vowed it would never happen again.
Eradicating the flaws in his technique, he returned a more defensive batsman and ground out century after century for England during the subsequent decade, becoming one of her most successful batsmen of all time.
The effort and concentration involved , however, took its toll and he was forced to retire prematurely in 1968 following a heart attack.
After a few years away from the game Barrington returned to the colours as a much-revered coach to the Gower-Botham generation of England players, but again the pressures political and otherwise of the turbulent 1981 tour to the West Indies taxed him unduly and he died of a second heart attack in Barbados- his passing much lamented throughout the cricket world.