Playing the Game?- Cricket's Tarnished Ideals from Bodyline to the Present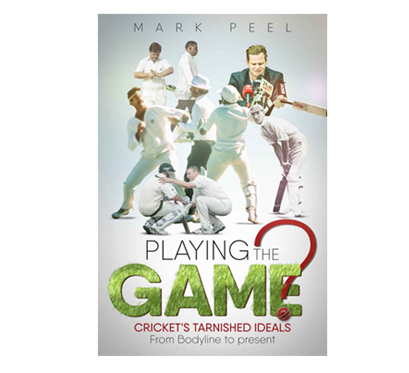 Of all games, cricket has long prided itself on its ethical traditions, but to modern sceptics the idea of cricket encapsulating a higher morality is actually something of a myth. Playing the Game? looks at the changing ethics of cricket, from its gentlemanly roots right up until the present day. After decades of sledging, intimidatory bowling, blatant gamesmanship and dissent, the MCC adopted 'The Spirit of Cricket' in 2000 in an attempt to reclaim the game's original ethos – but was it already too late? While the concept is a noble one, its impact has so far been limited, as award-winning cricket scribe Mark Peel explains. 
As well as looking back to the infamous Bodyline series of 1932/33, Peel also investigates the effects of Kerry Packer's World Series Cricket; takes the ICC to task on their failure to quell rowdy behaviour and gamesmanship; examines the double standards of Western cricketing nations towards Pakistan; and delves into the recent ball-tampering affair that has tainted Aussie cricket.