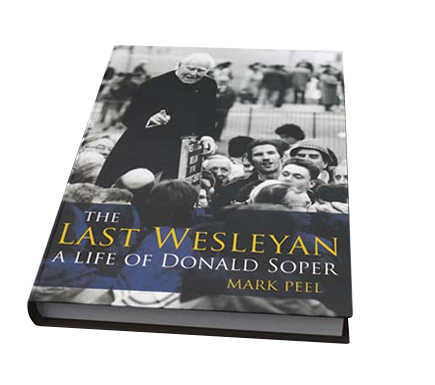 Born into a strict Methodist family in 1903, Donald Soper imbibed the values of his childhood and after a distinguished career at school and university he trained for the ministry.
Exposed to some of London's darkest corners Soper became a committed socialist and pacifist, arguing his case with all comers in the open air each week at Tower Hill and Speakers' Corner.
Surviving the Second World War as a leading pacifist, Soper became one of the country's most controversial clerics, rising to become President of Methodist Conference in 1953 and campaigning passionately against drinking, gambling and the bomb.
Later he was appointed to the House of Lords and became one of its most consummate performers as he argued for a more liberal line on such issues as abortion, homosexuality and euthanasia.
As Britain became a more secular society the ageing Soper, for all his eloquence, increasingly found himself on the wrong side of the argument, but despite advancing years and crippling arthritis he continued his spiritual pilgrimage in the open air right till his death in 1998, aged ninety-five.
Reviews
"An absorbing biography"
The Scotsman