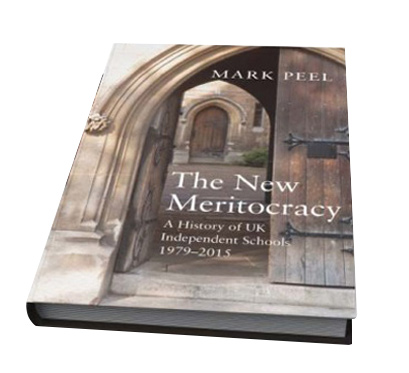 The election of David Cameron as prime minister in 2010, the first Old Etonian to hold that office for nearly fifty years, highlighted the continued influence of the privately educated across broad swathes of public life: George Osborne and Boris Johnson in politics; Justin Welby as Archbishop of Canterbury; Carey Mulligan, Eddie Redmayne and Benedict Cumberbatch in the arts; and Chris Robshaw, Alastair Cook and Ben Ainslie in sport. While critics of independent education would see this dominance as the unacceptable face of privilege, to its supporters it is proof of a job well done.
The independent sector is nothing but resilient. Having weathered the economic and political storms of the 1970s, the private schools have continued to respond to the new challenges facing them such as the decline in boarding, a more intrusive press and a less deferential type of parent. To prosper, private schools now advertise themselves in a way that previously would have been considered vulgar. Heads now travel the world in search of custom, alumni are constantly badgered for financial bequests and glittering new sports, arts and departmental facilities have now replaced the austerity of the past.
Most heads are obsessed with league tables, whatever they say publicly. A high ranking [especially over traditional rivals] enhances the school's reputation and sways parents in their choice. Parents are made aware that staff are carefully appointed, managed and scrutinised; value for money is now a top priority.
That said, private schools are far better run that they were in the past. Educational standards are high:- over 50 per cent of students achieve 'A' grades at A level, over 40 per cent of Oxbridge entrants and just under 40 per cent of entrants to other leading universities are privately educated. The schools are also much happier and more relaxed communities than in times past. Great attention is afforded to each and every individual both inside and outside the classroom. Cultural opportunities are now diverse and pastoral support has grown out of all recognition.
'The New Meritocracy' is a detailed account of Britain's independent schools and how they have developed since 1979. Having spoken to over 100 heads and teachers, Mark Peel assesses the changing role of the head, the growing influence of the parent body and the often uneasy relationship this can create with the school authorities, not least over escalating fees. Peel also looks at the more relaxed relationship that has developed between staff and pupils, the major influence league tables have played on a school's reputation, and the major benefits – and occasional drawback – that co-education has brought to single-sex schools. The book also considers the independent sector's relationship with universities and the state sector, along with its resistance to government meddling in its affairs. With the English state system increasingly modelled on the values of the independent sector – although important differences remain – 'The New Meritocracy' analyses how this transformation has come about, and offers an upbeat blueprint of success to those who remain sceptical about the virtues of a private education.